Kimberly Cook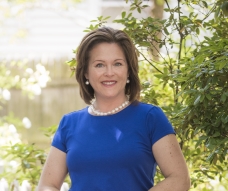 Email: [email protected]
Kim has been a registered lobbyist since 2005 and founded Government Strategies to focus her practice on government affairs. Kim has a passion and deep respect for our system of government. It is this respect that informs her approach to advocacy and government relations.
Being an effective advocate and lobbyist requires providing accurate and compelling information to elected and appointed officials. Elected officials in Maine appreciate understanding various points of view and how policy decisions impact our state and their constituents to inform their decisions. My effectiveness hinges on my reputation for honesty and integrity and providing information in a congenial and respectful way.
In addition to her years of representing clients at the State House, Kim served in elective office. She was elected to the Portland City Council in 2017 and served a three-year term as the District 5 Councilor. Prior to serving as a City Councilor, she had been appointed by Portland City Council to serve on the Homeless Services Taskforce, Portland Land Bank, and the Zoning Board of Appeals.
Kim received her law degree from the University of Maine School of Law, magna cum laude, in 2004. While in law school she served as an editor of the Maine Law Review and received a Faculty Significant Achievement Award upon graduation. She has a Master's Degree in Environmental Science and Policy from the University of Wisconsin—Green Bay. Kim earned a Bachelor's degree in Environmental Studies from Unity College in 1993.
Kim has been licensed to practice law in Maine since 2004.